Family Photo Fun in the Summer
Summer is just around the corner which means it is the perfect time to book your family's portrait session!
The kids will be out of school and the weather will be beautiful for outdoor photography sessions. Before arriving at your photo shoot, be sure to check out these creative photo ideas that you can incorporate into your session – this will ensure a fun and unique photography experience for the entire family!
Pets – dogs are practically part of the family!
Bubbles – not only will they occupy the little ones but will help capture smiles & laughter.
Favorite Toy – a great way to remember that special stuffed animal or toy from you son or daughter's childhood.
Balloons – adds a pop of color to your photos and is a fun prop for everyone!
Wooden Letters – easy way to add your family's last name to your photos or spell out words such as "family" or "love"
Large Picture Frame – let the kids hold it to "frame" the parents, and visa versa – or everyone in it together!
Chalkboard Sign – a good alternative to the wooden letters so you can write out exactly what you want!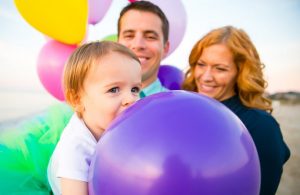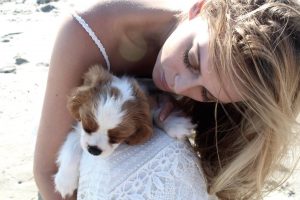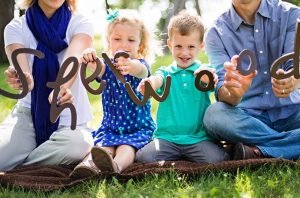 These are just a few of many wonderful and creative ideas that you can incorporate into your photo shoot. Check out websites sites such as Pinterest to be able to search and save ideas you want to share with your photographer before your shoot – they may already have some props available for you to use!
If you live in Wilmington, NC (or surrounding areas) and are looking to book a family photo session, check out the link below to our portraits page. Contact us today for more information and pricing!