Recent Graduates: Why You Need a Professional Headshot
No generation in history has had more photos of themselves than the one currently graduating. Nearly every moment of every day is captured, with the big life moments and special memories mixed in with selfies, sexy poses and what-I-had-for-lunch posts. When you're ready to begin your career, it's time for a graduation headshot.
Despite all this, very few recent graduates have a professional photo of themselves in the mix. Ask yourself, in the past year, how many photos have been taken of me, or have I taken of myself; easily hundreds, likely thousands, right? These pictures have created a virtual snapshot of your life. They speak volumes about you, your interests and your values. Do they tell the story that you wish to be told? Do they reflect the person you want the world to see, at this point in your life?
Graduation marks a big change in your life, a turning point towards a path that's different than the one you've been on. Whether you are looking for a summer job, an internship, acceptance into a new program or your first full-time, adult job, your image matters. Every potential employer will research you online before they ever contact you, ever arrange an interview. The image they see will decide if you get to go to the next step, and as the saying goes, "You never get a second chance to make a first impression."
While you cannot always remove those posted images that you wouldn't want your potential employer to see, you can control what they see first. Have a professional head-shot taken, then use this as your profile picture everywhere you can. When you think of "professional head-shot," you may picture a stuffy photo in a suit. Depending on your chosen career path, this may be exactly what you need; but for many people, it doesn't have to be that way. A great photographer can work with you to create a headshot that portrays you in the best possible light, while letting your personality shine through.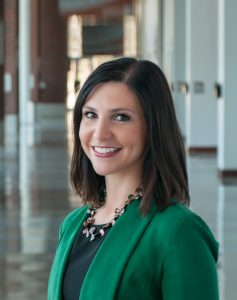 Ready to stand out from the competition, and really show them who you are? Reserve a graduation headshot session with a Fly4Pix photographer.  Give us a call today at (910) 392-7566.